Strong. Durable. Reliable.
Ciriaco Blastline and Safety Store is a unique community destination for surface preparation and safety products.
Best Seller (2022)
The Graco King units are designed to withstand the harshest environmental conditions and easily handle the toughest protective coatings and corrosion control applications. The King simply rules in all conditions.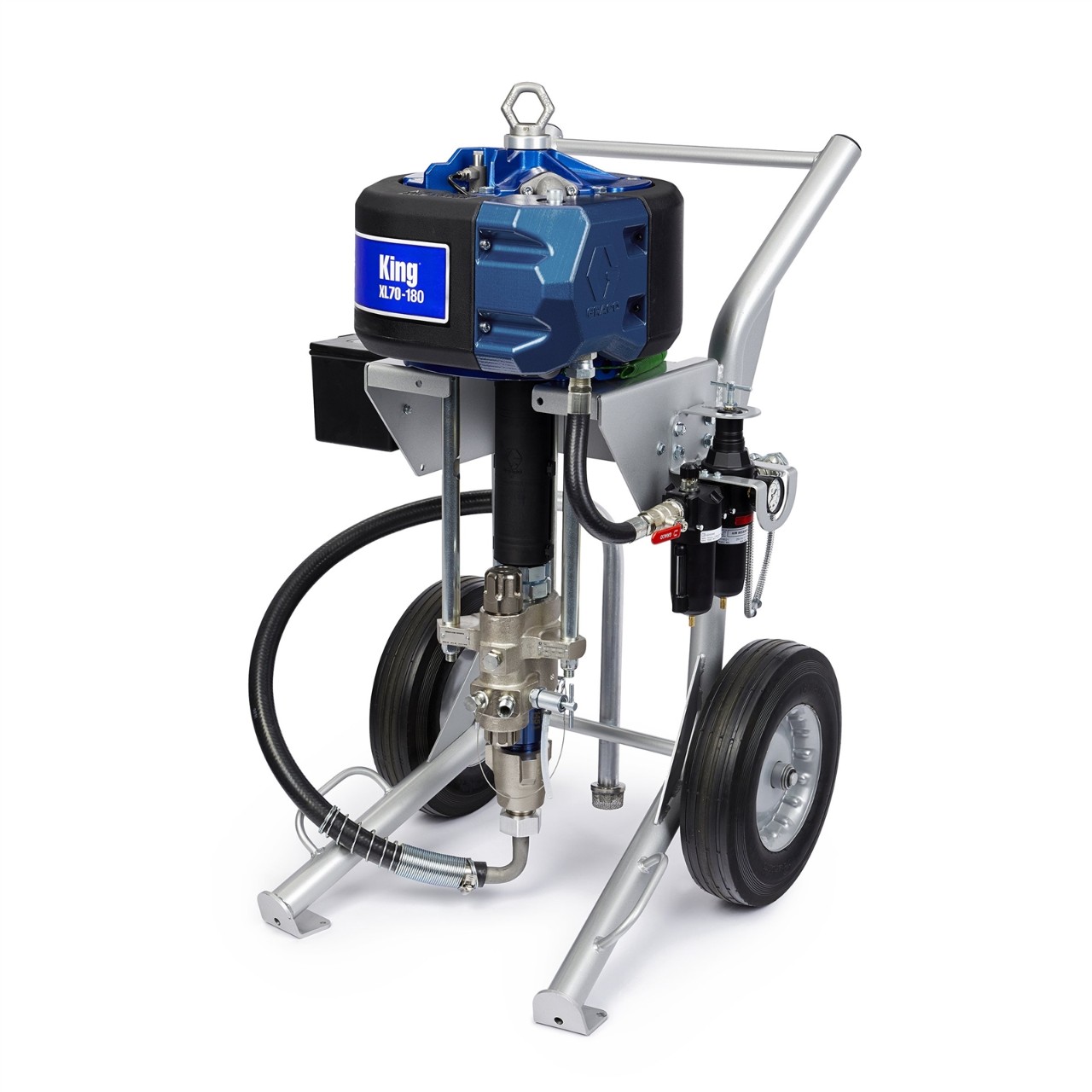 Exposed Thermally Isolated Poppets
Reduces main valve icing. Accessible for service.
Trusted XL Motor
Air piloted for sharp, smooth changeovers. Low pulsation, even with multiple guns.
Accessory Box
Conveniently mounted on cart. Store your day-to-day essential tools and parts.
Xtreme® Lowers- (MaxLife shown)
Easy to maintain with a quick knockdown. New packings for a better seal. Available in longer lasting MaxLife.
Improved Siphon Hose
Available in longer lasting MaxLife. Save flush material. Less material waste
View Product
"Ciriaco blastline is my go to plug for everything blasting equipment & accessories. They stock quality products and their prices are great."

Uche N.
"I got to know about Ciriaco blastline through a friend of mine. Since then, it's been awesome doing business with the company. I love how they go the extra mile to satisfy their customers and that has endeared them to me."

Ekong A.
"They are dependable and trustworthy. I will gladly recommend them to anyone seeking to purchase abrasive blasting and safety products."

Emmanuel A.
"Recently, I purchased 15 rolls of spray hoses from Ciriaco blastline for a client that wants to use it for a painting project. My client was happy about the hoses as they served well for that particular project."

Darlington M.